Summer 2016!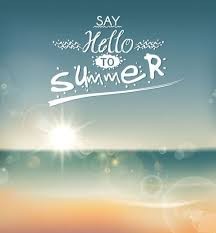 The staff of Hillside Jr/Sr High School wish all of our students and their families a relaxing and safe summer holiday.
Our office will re-open on Monday, August 22 at 9 am.  Students new to Hillside are asked to phone the school at 780-524-3277 to book an appointment to register for the 2016-2017 school year.
The first day of school for students will be Wednesday, August 31.
Please follow the links below for information about Hillside Jr/Sr High School.
2016-2017 School Registration Forms Registration Form 2016 2017  FOIP For Parents  
2016-2017 Hillside School Calendar Hillside School Calendar
2016-2017 School Supply Lists School Supply List Jr High , School Supply List Sr High
2016-2017 Bell Schedule 2016-2017 Bell Schedule
If you require any assistance during the summer holidays or have any questions you can contact the Northern Gateway Public Schools at: 780.778.2800 Toll Free: 1.800.262.8674. Or check out their website at  http://www.ngps.ca/
2016 Graduation Ceremony on Youtube
Hillside Jr/Sr High School was able to live stream the 2016 graduation ceremony for family and loved one that couldn't physically attend. The stream was presented over Youtube with a 20 second delay and is accessible from anywhere in the world. If you can watch Youtube videos on your computer, then you can watch the ceremony!
Gateway Outreach
The last day to hand in Gateway Outreach courses for semester 2 will be June 1st.